It's been a little hard to keep track of the hotel plans but a new planning application has been submitted to increase it from 3 to 5 storeys and to 75 bedrooms. The hotel is planned to be a Holiday Inn Express. Local butcher Tony Luckhurst is still due to return to a groundfloor shop on his old site in Melbourne Avenue and the Betfred betting shop will still be on the ground floor at the front of the building.When Tony will be able to return looks to be an open question. What puzzles me is the stop/start nature of the building works.  I would have thought they would be cracking on with the work as quickly as possible but every now and then the site goes quiet and there's no one to be seen. Maybe having to go back for permission to increase the size of the hotel is the reason for the delay but it would be good to see the work progressing on this important site.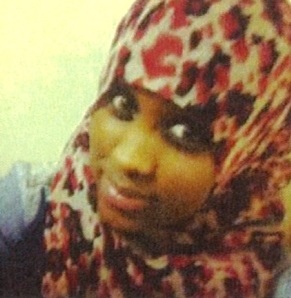 Police in Ealing are appealing to the public to help find a girl who has been missing since Monday, 25 November.
Hamdi Abdulle, 16, went to a mosque in West Ealing with her family for prayers at 17:00hrs but left by herself at 19:00hrs and did not return home.
Hamdi was wearing a long black sarong, an army style print head scarf, a black leather jacket, a purple and burgundy hoody and white Nike Airforce trainers. She was wearing lipstick with a fake lip piercing. She is known to wear a red wig.
Anyone with information is asked to contact the Missing Person Unit at Ealing on 101. Alternatively call Crimestoppers anonymously on 0800 555 111.