Vice Chair of WEN Eric Leach looks at the approval of a new hotel and residential block in West Ealing by Ealing Council.

The Planning Application for a hotel, a private residential tower block (21 storeys) and a small bock for of 33 Affordable Rent housing units on the old TVU/Westel House site was approved by Ealing Council last night.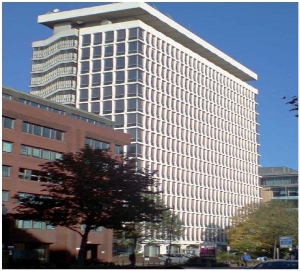 As use of this land in this way was neither prescribed by the UDP nor the LDF perhaps we can now conclude that Ealing Council has just thrown in the towel with planning policy and the way is now open for property developers to design the centre of Ealing.
We now have the prospect in the central Ealing area of 569 new hotel rooms (Bond Street, Travel Lodge, Premier Inn, Drayton Court and now Westel House) and 800 new private flats (Dickens Yard, Green Man and Westel House). Let's hope that the incomers who will occupy these spaces don't get ill or need a State Primary/Secondary education as they will struggle to find local services to meet their needs.