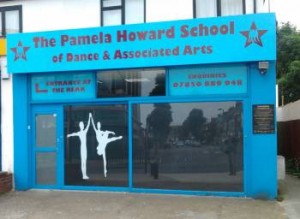 The recent opening of the British Heart Foundation's new shop (see previous post) made me think again about the changing nature of our high street. Yes, you could just say it's yet another charity shop and we already have eight. But, it struck me that this shop is something rather different for West Ealing. Almost every time I go in to one of the charity shops it seems busy as I try to manoeuvre my way between the shoppers and the clothes rails. What BHF seem to have noticed though is that there is a complete gap in the market for a charity shop selling household goods such as electrical appliances and furniture.
Much has been written about how Britain's high streets are changing. I
have lived in West Ealing since 1978 and, like many others, can all too easily reminisce about how West Ealing's high street used to have a Marks and Spencer, a WH Smith, Mothercare, let alone the department stores such as FH Rowse and Daniels. But that time has gone and in the last few years the twin impact of the recession and the growth of internet shopping have undoubtedly left their mark as shops have moved out or closed down. In a recent article in the Financial Times Liz Peace, chief executive of the British Property Federation, said 'Given the structural nature of these changes
there is no point harking back to the old high streets we all claimed to love. We need to be creative in looking for new roles and uses for these empty shops."
I think BHF has been creative. We have seen new shops move in and  Lidl and Poundworld are now part of our high street. They have been joined by some rather different businesses – British Immigration Solutions and The Pamela Howard School of Dance. West Ealing Arts has opened a community arts project in an old office building a short walk away from the main shopping centre (see later article). The London Residents Forum is hoping to open the old Oxfam shop as a borough-wide resource and drop in centre for tenants.
Yes, our high street is changing, it has to, but I see these changes as a sign that the high street still has a purpose for our community. It is still trying providing goods and services that we need and want. Please let's just make sure we cherish and use our high street and other local shopping areas.
David Highton