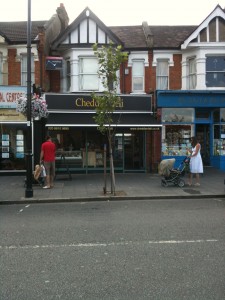 Amongst the mayhem and chaos in West Ealing over the past few days a new cheese shop has opened on Northfields Avenue.  A local husband and wife team opened Cheddar Deli on Monday 8th August and seem to be doing a brisk trade.  I went in yesterday and bought some manchego, jarslberg and quince cheese. Brent (the owner) was very helpful and let me taste the jarslberg as I wasn't familiar with the flavour. My lunch today was delicious – I'll certainly be going back for more.
They also offer a monthly, quarterly, twice yearly service. I'm not sure if this is delivered so best to go in and ask.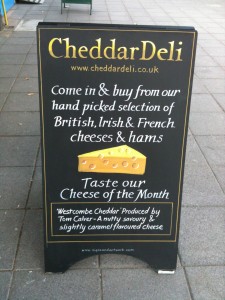 Apart from cheese they sell meats, home made tarts and a small range of top quality produce such as crackers, oil, jam.