The Rooftop Society: Cinema & sundowners in Ealing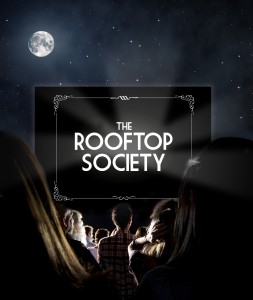 Ealing Broadway BID and Land Securities, in partnership with Ealing Council, are bringing a cinema back to Ealing, the home of London film.

From Wednesday 31st July until Sunday 8th September the seventh floor of Springbridge car park will be transformed into Ealing's very own secret rooftop garden, and home to London's favourite outdoor cinema the Rooftop Film Club. We are opening our garden to our friends, special guests and those in the know.

Come and join us from 7pm for a spectacular sundowner show with one of the best views of the sunset in London. After the lights go out, join us for an eclectic cinema programme, with the finest in cult & contemporary classics, including a few voted especially by you.

Feeling peckish? Take advantage of our 'Best of Ealing' kitchen – order from your local favourite restaurant (menu & numbers provided at our bar) and get it delivered directly to your cinema seat!
The films include:

Jul 31, 2013    Anchorman: The Legend of Ron Burgundy (2004)
Aug 1, 2013    Labyrinth (1986)
Aug 2, 2013    Top Gun (1986)
Aug 3, 2013    The Goonies (1985)
Aug 4, 2013    The Graduate (1967)
Aug 7, 2013    Breakfast at Tiffany's (1961)
Aug 8, 2013    The Big Lebowski (1998)
Aug 9, 2013    The Lost Boys (1987)
Aug 10, 2013  Silver Linings Playbook (2012)
Aug 11, 2013  The Artist (2011)

Tickets are £12 and you'll find details of how to buy tickets online at www.rooftopfilmclub.comhttp://www.rooftopfilmclub.comtherooftopsociety.com/
The cinema runs from Wednesday 31st July to Sunday 8th September, 5 nights a week (Wednesday to Sunday) The bar opens at 7pm each night, and the cinema starts at sunset. The event closes at 11.30pm.
Ealing Broadway BID, a Business Improvement District is delivering this in partnership with Cellar Door, Rooftop Film Club and Background Bars.