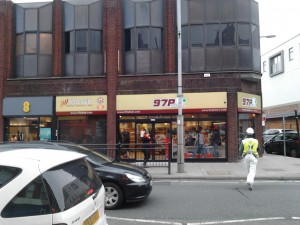 With the strap line 'every penny counts' the 97p shop is now open.  What do you make of it? Do come back and let us know.
Update Monday 2nd December
Went in today and there's some fresh pastries and bread plus some other food, DIY items along with quite a lot of household goods. It was pretty busy when I went in around lunchtime. Could be people having a look like me to see what's on the shelves.