You may know the Community Shop in West Ealing Broadway but do you know about Accession Social Enterprise?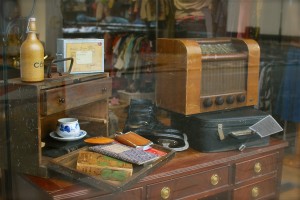 The Community Shop in West Ealing
Accession is a Community Interest Company that trades to tackle social problems, improve communities and people's life chances. Accession manages social enterprise businesses across West London which provide sustainable pathways into the job market by developing business enterprises that survive and flourish in the mainstream economy, based on viable and commercial business models, and not reliant on grant funding. Accession offers employment opportunities, training, volunteering and personal development to those who are economically marginalised, prominent amongst this group are people who have learning difficulties including those on the autistic spectrum and people with enduring mental health needs.
Accession is not a clinical or social care service and does not offer therapeutic activity or respite care. Accession operates on a belief that people with mental health needs and people with learning difficulties are able to work.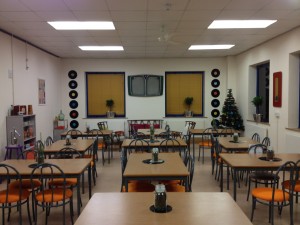 An Accession cafe
Our Social Enterprise Businesses
Arts & Crafts – Accomplished Upholsterers and Seamstresses who design and make a range of high quality crafted products.
Catering – Expert caterers who manage a chain of cafés and provide external catering, create menus which are personalised to suit specific tastes, diet and cultural requirement and budget.
Design and Print – Highly skilled design and printers who offer a complete range of high quality print and design services from conception through to fruition.
Digital Archiving – Professional Archivists who document historical documents and artefacts.
Horticulture – Experts in Ornamental Horticulture (Floriculture/Landscape), Olericulture, Pomology, and other related services such as plant conservation, garden design, maintenance and fencing.
Horsenden Farm – Community destination area based in Perivale, including a trendy café, farm shop, woodland nature trail. OPENING SOON
Picture Framing (Frame It) – Established picture framers who deliver a professional and quality framing service.
Retail (Community Shop) – A chain of vintage/second hand shops selling quality clothing, furniture and bric – a – brac.
Website: COMING SOON and you can contact us at info@accessionpartnership.com
Sally Penycate, Accession Social Enterprise