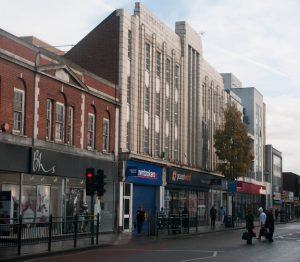 West Ealing Centre Neighbourghood Forum (WECNF) has launched a petition to save the old Woolworths art deco facade from demolition as part of a planned redevelopment of the site by A2Dominion housing asociation.  WECNF has produced a spatial plan for the centre of West Ealing which includes a list of key heritage buildings/features it wishes to see preserved. The Woolworths facade is on this list.
You can read more about this story on this blog
You can sign their petition via their website.