We have received this from Save Ealing's Centre:
'On March 31st Ealing's Council's planning committee approved the plans to redevelop the Council's Perceval House offices and build a 26 storey tower. London Borough of Ealing  needs the Mayor's approval to proceed. Sadiq will decide on Monday May 23rd.  He can 'call in' the plans for a public hearing for everyone to have their say.  We have a week to persuade him that he should listen to the views of everyone who objected so strongly against it.
ACT NOW TO MAKE HIM LISTEN.
Write today to Jules Pipe, the Mayor's deputy for planning – jules.pipe@london.gov.uk – to ask for a public hearing. You can use this model letter: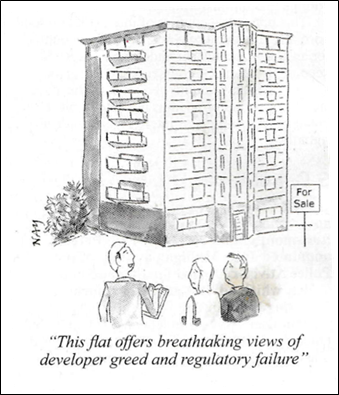 Dear Sadiq,
Please listen to local people.
At an unscheduled meeting during the pre-election period Ealing Council's planning committee approved plans to replace its Perceval House offices with new offices and a 26 storey tower. If the scheme goes ahead it will cause untold harm to local communities and destroy the character of our own centre. As a partner of the developers, the Council has serious conflicts of interest in the plans. This has led it to ignore over 2300 objections from the community. Please listen to local people and call in the plans so that they can be properly considered at a public hearing at which all sides can have their say.
You can add other points to highlight your particular objections. These could include:
The 26-storey tower would be unacceptably high in a suburban location.
It would dominate nearby listed buildings including the recently restored Grade 1 Pitzhanger Manor.
The character of Ealing would be seriously harmed.
The tower will take light from hundreds of homes.
The proposal is mainly for one or two bedroomed flats, not suitable for families
Built on public land more than 50% of the new homes should be affordable
There would be very little play space for families
Ealing Council no longer even needs the new offices it plans to build
There is no need for new shop units when Dickens Yard sites remain empty.
High polluting construction traffic will be using residential streets for years
Redeveloping Perceval House which is less than 40 years old is not sustainable environmental
Please copy what you say into the GLA's comments page.
Thank You from Save Ealing's Centre group'