This is a simple how to document illustrating the simple steps required to publish new content on this blog.
In order to use these steps you will have to have been given a login to the WEN blog by the WEN committee.
Please also note that as this is a web application running on a reasonabley priced web hosting machine, the performance may not be as fast as you'd like between clicks.
1. Navigate to the BLOG –http://www.westealingneighbours.org.uk/WEN-blog
2. Login – click one of the login buttons
2. Put in your user name and password..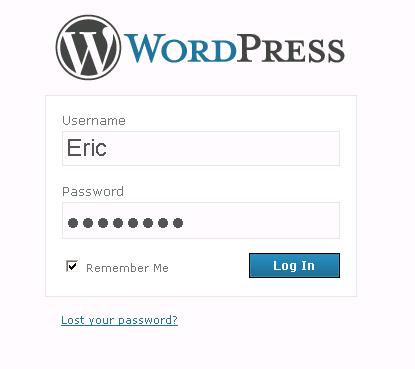 3. Click the Add New link under the posts title.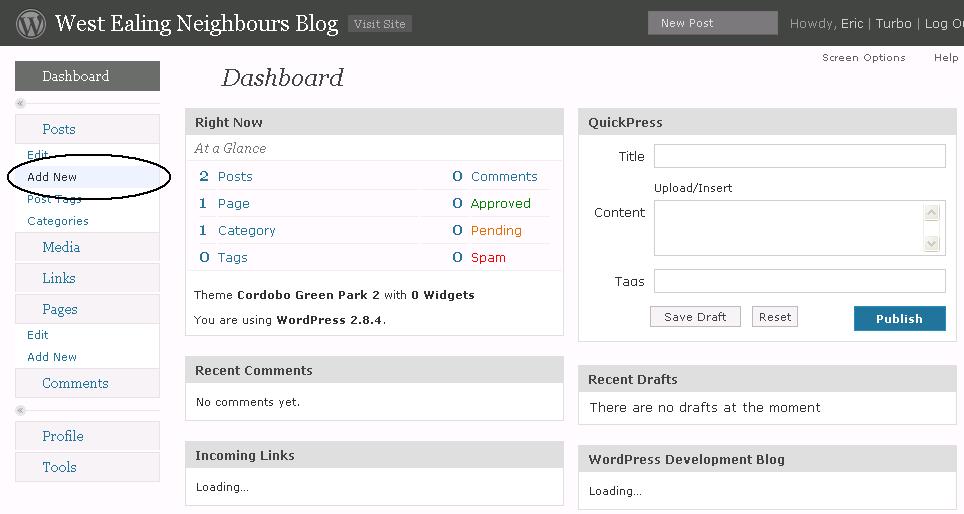 4. Add your title, content, select a catrgory (e.g. LDF) if appropriate, then hit PUBLISH. Note as shown in the screen shot below I advise you cut and paste your content from say a word document or email into the blog content entry box. 
5. That is it!  Your post has been now published!  Click the Permalink button – or enter the blog link again and you will now see you content.  If you need to edit further simply click the Edit link, shown below: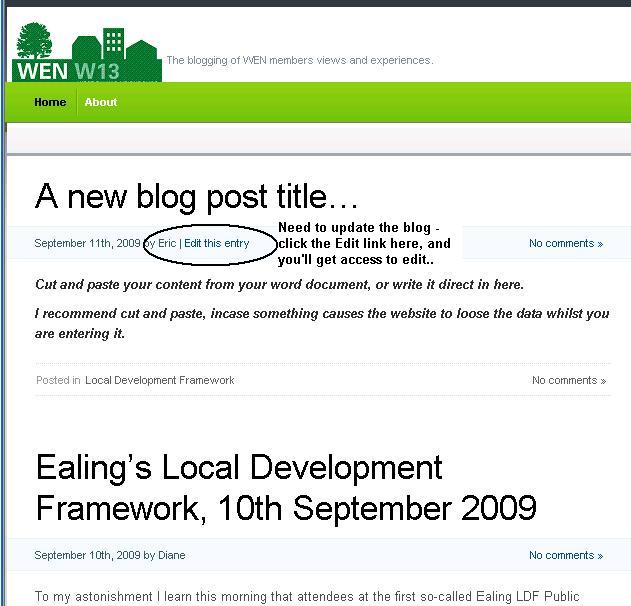 Done!