To contact West Ealing Neighbours please email: westealingneighbours@gmail.com

David Highton – Chair of West Ealing Neighbours
David has lived in West Ealing since 1978 ,has been an allotment holder on the Northfield Ave site since 2000 and chair of West Ealing Neighbours since its early days. He is most interested in finding solutions to problems whether its rubbish on the streets, improved pedestrian safety at the Lido Junction or how we can keep the shopping centre as the heart of our community. He helped set up West Ealing Arts and its OPEN Ealing community arts project.
Read David's posts.


Diane Gill
Diane has lived in West Ealing since 2005, hailing originally from Hertfordshire. She joined WEN in 2007 and has been an active member leading the Abundance wing of WEN before taking over as Chair of the PTA for her sons school two years ago.  Diane is now having a much needed rest from volunteering, but will be back at some stage! She works part-time in HR project management.
Read Diane's posts.
Andrew Cazalet – Treasurer

Eric Leach – Vice-Chair
An Ealing resident since 1967, with interests in building and maintaining sustainable communities, the provision of appropriate State social and community services, and heritage issues. WEN Vice-Chair since 2007 and one of the founders of the SEAL alliance which managed to save and restore over 700 of Ealing's antique cast-iron lamp-posts. Represents WEN in the Save Ealing's Centre alliance of 26 community and residents' groups
Read Eric's posts
Without Portfolio



Gill Adams
Gill has lived in Ealing borough since 1979 and in West Ealing since 2005. She started a community group mediated by email in Acton, way back in the days of dial-up connection and became fascinated by the way technology can promote and support local communities. West Ealing Neighbours sprung from that early experience and has given birth to no less than eight digital ways for the 35,000 strong community of West Ealing to interract. She believes, with the nation's huge cohort of baby boomers either retired or about to retire, or maybe working in new, home-based ways, there is about to be a revolution in terms of how people re-centre their lives on their home locations. Digital connections can help enormously.

Chris Gilson
Chris has lived in W13 since 2004, moving here from New Zealand. He joined West Ealing Neighbours in 2009, and is responsible (with Sally Greenbrook) for the West Ealing Station Bookswap project. He is interested in the relationship between Councils and residents, as well as the use of CCTV and other forms of policing. He is also interested in blogging and social media.
Read Chris' posts.
Sally Greenbrook
Originally from New Zealand, Sally moved to London in 2006 and has lived in West Ealing since 2007. Sally joined WEN in 2009 and is partly responsible (with Chris Gilson) for the bookswap at West Ealing Station. Professionally, Sally works for a major health charity and has a particular interest in the future of the NHS.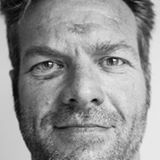 Nick Greenhalgh
From the West Riding of Yorkshire, but have been living in West Ealing since 1999. Joined WEN at the start providing help to set up and keep the Website running and newsletters published. Also a keen cyclist, rugby player (in my 21st season at Ealing RFC), photographer, and a software engineer  by profession.  Biggest claim to fame is riding a Bromtpon in the 100mile Ride London with an average speed of 20mph!