Our final craft market of the season takes place as ever outside Blockbusters in West Ealing Broadway (the western end on the south side of the Uxbridge Rd) from 10-3pm on Saturday December 22nd, 2012. Pick up some last minute presents that no one else will have from our local artisans. Subscribe to this blog or email westealingneighbours@gmail.com to stay informed about 'next steps' in the market.
December 22nd has music in the music gazebo. We will host carolling from the Ealing Churches Winter Night Shelter and local man 'Ralph' of King Ralph,  will sing us out…till next time, probably the first Saturday in March 2013. Stay tuned.
Craft market music programme for Dec 22nd:
12-1pm: The Ealing Churches Winter Night Shelter carolling crew sings for us. ECWNS http://www.ecwns.org.uk/home/ helps some homeless people to get off the streets and begin the journey to finding their own home. It also enables people who are on the edge of rough sleeping to avoid hitting the streets. ECWNS stands in the gap by providing for the most basic and essential needs for homeless people – sleep and food. A person who has been made homeless faces enormous risks as a rough sleeper including substance abuse, poor physical and mental health, and acts of criminality.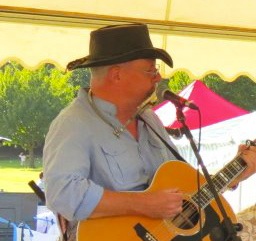 1pm-2pm: Ralph of King Ralph will sing us out. 'King Ralph are an acoustic trio from the Brentford borderlands. They can usually be found at local festivals and other events in the area playing their original punk-folk and other people's songs in similar style.  Sometimes they let Ralph out on his own, where he can be found in local pubs like the Grosvenor singing for free a pint, or the Brewery Tap paying for his beer like everybody else. You can hear some of the songs at myspace.com/kingralphmusic. Contact Helen Martin Promotions (philandhelenmusic@gmail.com) for bookings and info.'