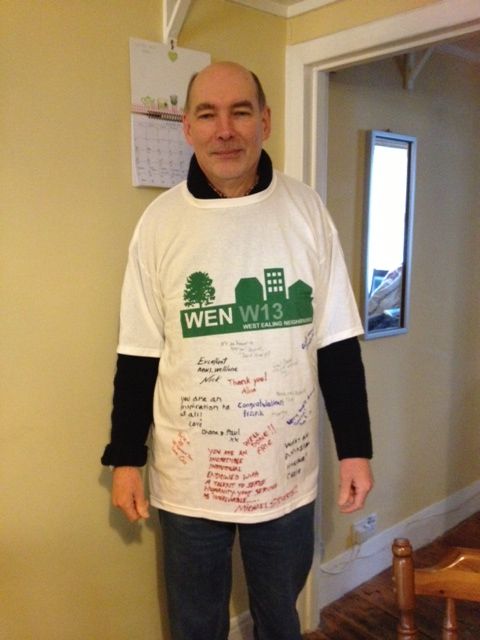 It's not smart, it's not clever – but it is BIG and also unique and imbued with  a huge thank you from local members of the West Ealing community.
WEN's chair David Highton was cited in this year's New Year Honours for his contribution to our community in West Ealing which, as most of us know, is considerable.
So local neighbours and tradespeople signed a logo'd T-shirt and thanked him and toasted him in a small local celebration. No royalty were present and he maintains he'll wear a smart suit and shirt when he receives his well-deserved British Empire Medal later in the year.