On Wednesday night we're holding the first West Ealing Neighbours Meetup and Tweetup at the Star and Anchor pub in West Ealing, from 8pm.
It's going to be a great evening, and a good chance to meet your neighbours and have a chat about our area.
You can RSVP here, otherwise just come along on the night. We'll be at the front of the pub – there will be a big blue Twitter sign, so you'll know where to go!
Here's some people who'll be there who you might want to grab for a chat: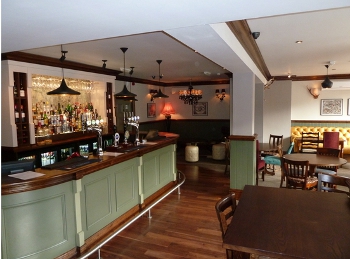 David Highton (@Northfields193), Chair of WEN. David is interested local regeneration and in finding solutions to local problems such as rubbish on the streets, improved pedestrian safety at the Lido Junction or how we can keep the shopping centre as the heart of our community. He recently helped set up West Ealing Arts and its OPEN Ealing community arts project.
Gill Adams (@gillneighbour)- Gill is active in promoting the way that technology can promote and support local communities, and there are now no less than eight digital ways for the 35,000 strong community of West Ealing to interract. Gill is also involved with WEN's Abundance project and with folk music in West Ealing.
Eric Leach, Vice-Chair of WEN. Eric's interests include building and maintaining sustainable communities, the provision of appropriate State social and community services, and heritage issues. Eric is one of the founders of the SEAL alliance which managed to save and restore over 700 of Ealing's antique cast-iron lamp-posts. He also represents WEN in the Save Ealing's Centre alliance of 26 community and residents' groups, which recently defeated the Arcadia project for central Ealing.
Allison Franklin (@Goodshoesandbag) Allison has a particular interest in health provision in the Borough and community projects such as the West Ealing Craft Fair held annually in St James' Church. Allison is a very keen Brentford supporter which means she suffers from high blood pressure and a frequently broken heart.
Sarah Judic (@sarahjudic) Sarah took her enthusiasm for good food and the outdoors she and became involved in WEN's Abundance project. Inspired by such a positive project and following her own interest in books, Sarah set up and runs WEN Reading Group which meets every month at the Drayton Court pub.
Chris Gilson (@cgilson42) Chris is responsible for the West Ealing Station Bookswap project. Chris is also interested in the relationship between Councils and residents, as well as the use of CCTV and other forms of policing. He is also a keen blogger and social media buff.
Sally Greenbrook (@salmagundy)  Sally is also responsible for the bookswap at West Ealing Station. Sally is keen on local food and services, and wants to encourage us all to think and shop more locally.
25 people have already confirmed that they're coming, so the Star and Anchor are very generously putting on some nibbles and pizzas.
Hope to see you there on Wednesday!
West Ealing Neighbours Tweetup and Meetup
Date: Wednesday, 29 June 2011
Time: From 8pm til late
Where: The Star and Anchor, 94 Uxbridge Road, West Ealing, London, W13 8RA
The pub is situated next to Ealing Job Centre and can be reached by all Uxbridge Road buses (except 607) at the Dane Road stops (83,207,427,E2,E7,E8,E11)
Who'll be there: Most of the WEN Committee and some other locals with an interest in the community