West Ealing Neighbours is working with Ealing Council to see if we can take back forgotten and neglected green spaces and turn them into little jewels. This is a chance for local residents to take control and make a difference to their neighbourhood. It will only happen with your help, your enthusiasm and commitment. Can you spare a little time to help us?

The neglected green spaces so far identified that could be transformed are:
1. Singapore Road junction with Eccleston Road
2. Alexandria Road to left of Waitrose entrance
3. Leeland Terrace by junction with Seaford Road
4. Leeland Terrace south side verge running east from St James Avenue towards Melbourne Avenue
5. Leeland Terrace verge south side of St James Church
6. Canberra Road verge north side of St James Church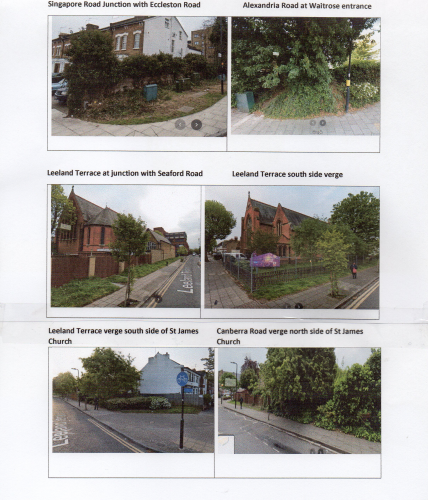 How can we transform these spaces? It's up to residents to decide. We can clean away the rubbish, cut back old and dead wood, use artwork, plant bulbs, plant trees and shrubs. It's up to you. We can start on these over the summer.  If you're interested to get involved and help transform one of these spaces we'd love to hear from you by 31st July. Our email is westealingneighbours@gmail.com.