OPEN Ealing is launching its second contemporary art exhibition this Friday evening from 6.30-9pm. Please do come along. We ask you to bring an open mind and your imagination with you!
The exhibition is entitled Insert Title Here and we have  asked people to give us written descriptions of how they see particular works of art or images and put these on the gallery walls. What we are asking visitors to do is to use their imagination to interpret these descriptions in their own way and, with our help, produce your version of any one of the descriptions. So, for example, one description is 'Something too beautiful to describe'. How would you interpret that? Others descriptions are more 'traditional', so there is something here for everyone. We will then collect these interpretations and use them as the basis for this exhibition and build up these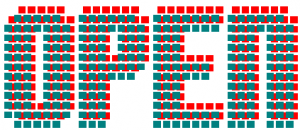 images in the gallery over the exhibition's three-week run.
OPEN Ealing is at 113 Uxbridge Road (opposite the fire station) and its number is 020 8579 5558.
David Highton